England international midfielder Mason Mount produced an impressive performance to help Chelsea beat Rennes in one of the matchday four games played in the Champions League on Tuesday night. Mason Mount was named the man-of-the-match for his display during the game which confirmed the Blues for a spot in the knockout stage of the competition. Three Lions of England star Mason Mount inspired Chelsea to beat French Ligue 1 club Rennes 2-1 away from home in Group E. The result was a significant one for the Blues as the win was confirmed late in the game secured their position as one of the 16 teams for the next stage of the competition.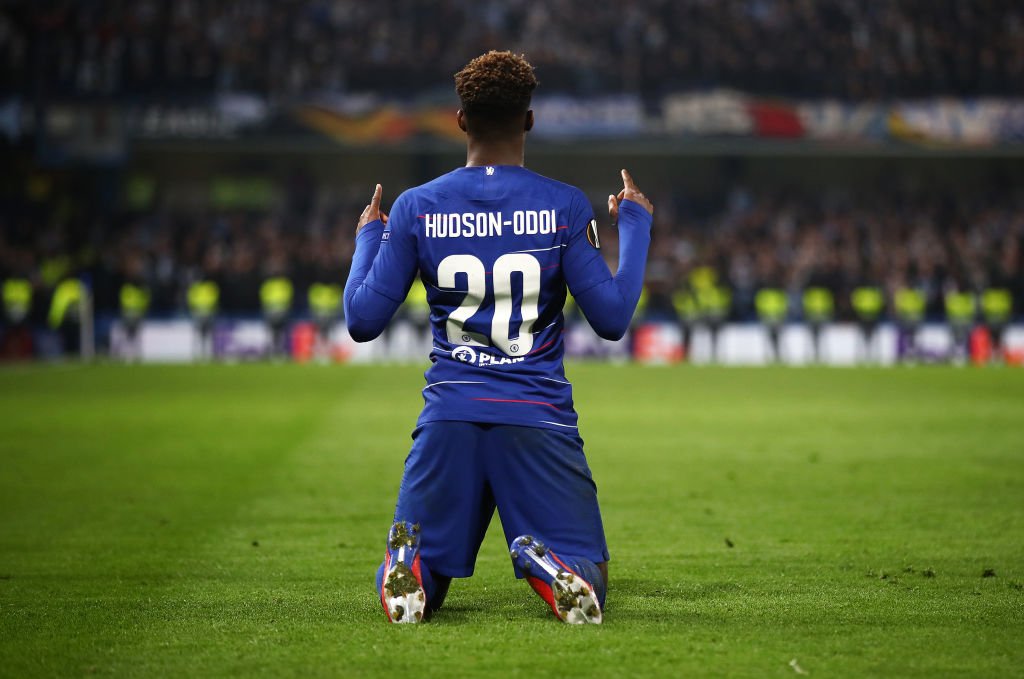 Chelsea took the lead through the combination of two England internationals midway into the first half. Mason Mount provided the assist for his England teammate Callum Hudson-Odoi to give the visitors the lead. The Blues maintained that advantage until five minutes from time when Rennes' French forward SerhouGuirassy headed in the equaliser. Rennes thought they had gotten a point from the game but French international Olivier Giroud had other ideas. The second half substitute headed in the winning goal of the game in added time after Timo Werner's shot had been saved by the opposition goalkeeper.
The late victory ensured that Chelsea took their winning run to seven games in all competitions. Mason Mount was key to the victory and he drew the praise of Premier League legend Cesc Fabregas on Twitter. The ex-Barcelona, Arsenal and Blues playmaker saluted his display as he revealed that he was impressed with the England man. In his response, Mason Mount told Cesc Fabregas that he had learnt one or two things from the Spaniard who now plays his club football in France with Ligue 1 giants AS Monaco. Fabregas was recently instrumental to the 3-2 win over league holders Paris Saint Germain (PSG) on Friday night. With Monaco trailing 2-0, Fabregas came off the bench to turn the game on its head with one goal and one assist.